In early 2010 Jonas Software acquired Centaman. Centaman operates within the attractions and leisure industries, both new verticals for Jonas at the time, but one of the most interesting aspects of this acquisition was not necessarily the verticals Centaman operated in, but the fact it was headquartered in a location on the opposite side of the world from Jonas' headquarters in Toronto, Canada: Sydney, Australia.
Prior to acquiring Centaman in Australia, Jonas had been primarily focused on businesses located in North America from an acquisition perspective. After gaining a presence in Australia with Centaman, Jonas continued to target other industry-specific software companies in the Australasian region. In early 2012 Jonas acquired Kestral, based in Melbourne in the healthcare space. In 2013 Jonas entered the hair and beauty industry with the acquisition of Shortcuts, headquartered in Brisbane. In 2014 Kitomba joined the Jonas family, our first acquisition in New Zealand being based in Wellington. To date, Jonas has acquired fourteen companies throughout Australia and New Zealand, with additional businesses currently in various stages.
Australia / New Zealand portfolio History and Timeline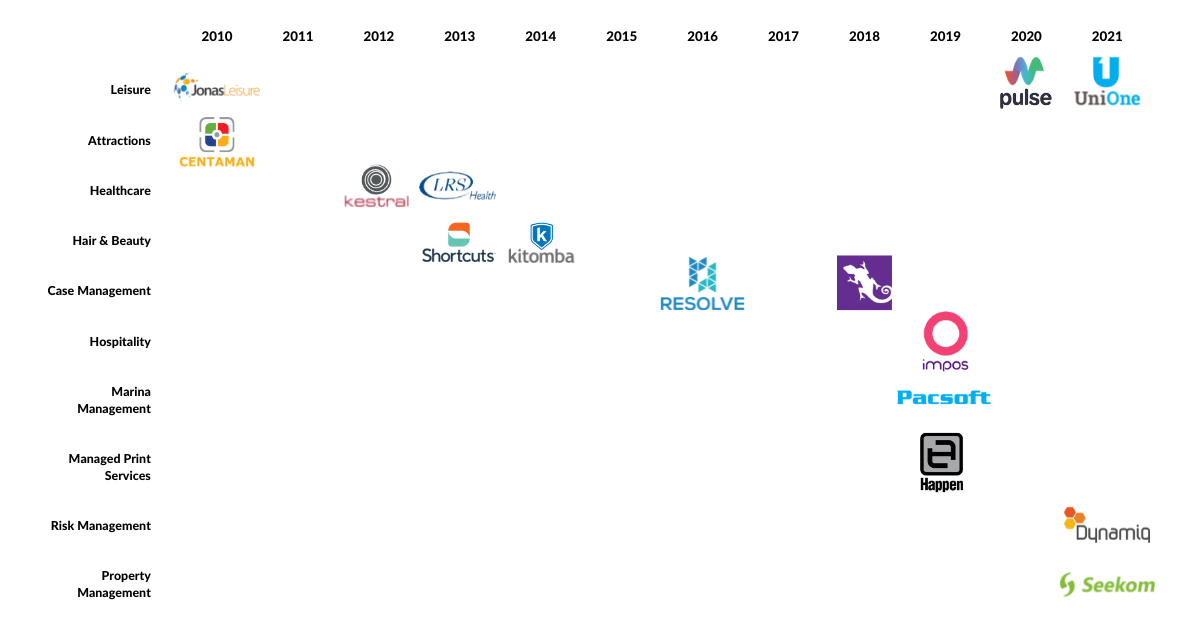 Company
Vertical
Year Joined Jonas
Headquarters
Description
Leisure
2010
Sydney, Australia
Comprehensive software suite for fitness, health and leisure businesses.
Attractions
2010
Sydney, Australia
Software solutions for tour and transport businesses, tourist attractions, water parks, amusement parks, museums, galleries, cultural sites, zoos, aquariums, and other tourist attractions.
Healthcare
2011
Melbourne, Australia
Radiology Information System (RIS) and Pathology Laboratory System (LIS) solutions to the Australian and international health industry. 
Healthcare
2013
Hughesdale, Australia
Developers of management, billing, and communications software for the healthcare industry.
Hair &
Beauty
2013
Brisbane, Australia
Business management software for salon, spa, and barbershop owners, helping with appointment bookings, point of sale, integrated payments, etc. 
Hair & Beauty
2014
Wellington, New Zealand
Software and services provider for the salon and spa industries.
Case Management
2016
Melbourne, Australia
Case management software for government and regulated industries.
Case Management
2018
Coffs Harbour, Australia
Case management software for the rehabilitation industry in Australia.
Hospitality
2019
Melbourne, Australia
Provider of integrated POS Solutions to the Australian Hospitality industry.
Marina Management
2019
Auckland, New Zealand
Best known for its PacsoftNG marina management software used by marina, boatyard, and shipyard managers to operate and manage their facilities.
Managed Print Services
2019
Sydney, Australia
Complete business management software solutions to an extensive regional and international customer base.
Leisure
2020
Newcastle, Australia
Best known for being a comprehensive suite of computer software available to the licensed club, hotel and function industries.
Leisure
2021
Adelaide, Australia
Providers of customised software to universities that manage student activity – creating an efficient solution in managing student organisations while providing tools to better engage the student body.
Risk Management
2021
Box Hill, Australia
Provider of expert support and advice in Crisis and Emergency Management, Business Continuity Planning, Strategic Security and Emergency Response Planning.
Property Management
2021
Wellington, New Zealand
A fully cloud-based property management system, providing a secure platform to operate and manage all bookings, rates, and revenue from any Wi-Fi-connected device.
Testimonials
Let's hear from a few of our leaders in the Jonas Australia and New Zealand Portfolio: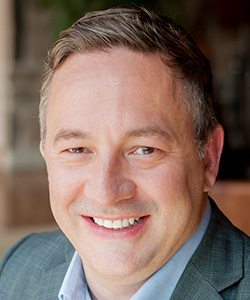 I've been at Jonas for over 17 years now, in various finance, operational, and leadership roles. It's a pleasure working with our staff of over 500 employees in our portfolio and meeting with new companies who are thinking about joining Jonas through an acquisition.
Jeff McKee, Group CEO of Jonas Australia / New Zealand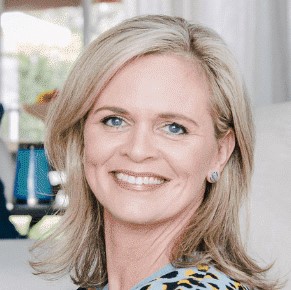 The main reason that we decided to sell to Jonas was because we were able to continue to run the business the way we had been running it… We were able to maintain our own identity culture, team, our industry knowledge, yet become part of a bigger family that could support us and help us grow even more.
Joanne Burgess, VP & Co-Founder of Shortcuts, Brisbane, Australia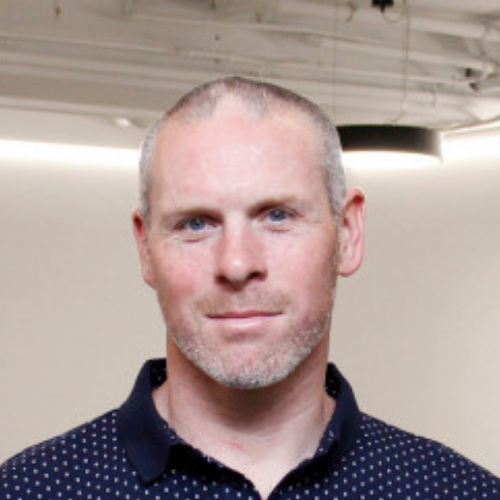 I joined Jonas through the acquisition of Centaman in 2010. The Jonas family creates opportunities for you to grow your career, which is very exciting. I now oversee multiple businesses in my portfolio and spend my time looking for new companies to join our group via acquisition.
Mike Henton, Portfolio Manager at Jonas Software, Auckland, New Zealand
---
Ask about the Jonas Australia / New Zealand Portfolio
So how does Jonas differ from other acquirers in Australia & New Zealand? Our strategy is to acquire, manage and build industry-specific software solutions. We like to talk about our ABCs in terms of how we are unique:
Autonomy – we have a decentralized structure and do not seek to manage the day-to-day operations of our companies.
Buy & Hold Forever – since our beginnings in 2003, Jonas has never sold a company it has acquired.
Culture of Sharing Best Practices – we place a high value on sharing our experiences when it comes to running great vertical market software companies with those who are a part of the Jonas family through educational events, conferences, international academies, best practice seminars, webinars, etc.
Do you think Jonas would be a great permanent home for your software business? Reach out today to the contacts below to schedule a call and find out more: