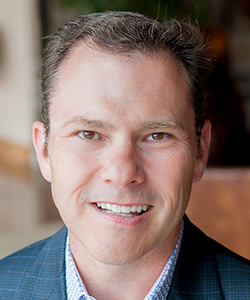 Barry Symons
CEO, Jonas Software
Since joining Jonas in late 2007, Barry has led a resurgence in growth by focusing the team on our mission of being the premier supplier of software and services in each of our vertical markets. To accomplish this goal Barry works on ensuring:
– We deliver an appealing value proposition to our customers
– We focus on employee development with an aim of having the most talented teams in our industries
– We create value for shareholders so that Jonas has access to capital to further invest in its people and products and to make strategic acquisitions when the opportunities arise
Prior to joining Jonas, Barry spent 11 years with Constellation Software (Jonas' parent company). Barry joined Constellation in its infancy and grew with the organization, culminating in his role as Chief Financial Officer, where he helped lead Constellation's very successful IPO. Outside of his work experience, Barry holds an Honours Business Degree and a Chartered Accountancy Designation, both of which were received with Distinction. Barry also has an active footprint in the community including coaching youth sports and sitting on volunteer committees such as the Club Foundation Board.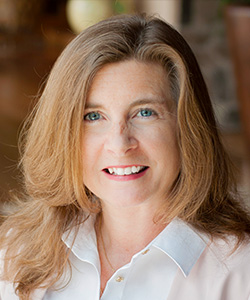 Stacey Long
Vice President, Human Resources, Jonas Software
As Vice President of Human Resources, Stacey works with the CEO and leadership team to ensure that the talented individuals across the Jonas organization are continually developed, challenged and encouraged, whilst contributing to our business units' collective success.
Stacey has held a variety of roles across the full spectrum of Human Resources, which has provided her a holistic perspective across the globe. Stacey's expertise is in the areas of talent management and mergers and acquisitions in a high growth and acquisitive environment with multiple, unique company cultures.
Stacey holds a Bachelor of Arts in Psychology from York University and continued her professional development at the Human Resources Professionals Association (HRPA).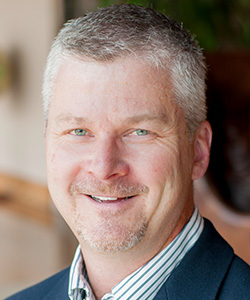 Jeff MacKinnon
CFO, Jonas Software
As Chief Financial Officer, Jeff works directly with the entire senior team, assisting each in driving company performance. Jeff is responsible for all financial, treasury, corporate compliance and administration functions, and works with acquired companies as they transition into the Jonas group.
Jeff holds his Chartered Accountant designation and joined Jonas in 2013. Jeff brings over 20 years of experience gained through positions in senior finance and operations roles in the retail, manufacturing and service industries. Jeff holds a Bachelor of Mathematics degree from the University of Waterloo.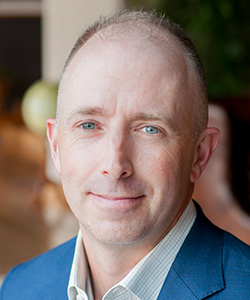 Jim Fedigan
Group CEO, Club & Hospitality
Jim is the Group CEO of Jonas Club & Hospitality, a global group of companies dedicated to supplying the club and hospitality markets with innovative, industry leading software.
Jim grew up in Pittsburgh, Pennsylvania and graduated from Clarion University with a degree in Accounting. In 2009, after 10+ years working with technology companies in the Philadelphia area, Jim accepted the role of Chief Operating Officer at Jonas Club Software and soon after relocated with his family to Toronto. Jim was promoted to President of Jonas Club Software in 2011. Throughout his career, Jim has held a number of leadership positions within technology companies including Customer Service, Product Development, IT, and now as Group CEO. These varied roles have led Jim to believe in a people focused business philosophy that can be broken down into one simple concept:
Every day, we as an organization improve, help others achieve success, and have fun.
Jim is an avid golfer, lifelong Steelers fan, and spends much of his spare time coaching his daughters increasing number of sports teams.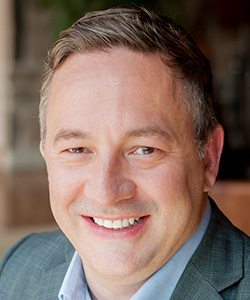 Jeff McKee
Group CEO, Jonas Australia & New Zealand
Jeff joined Jonas in 2004 as the Chief Financial Officer for Jonas Software. In 2011, Jeff moved to Australia to take over as the CEO of CENTAMAN Systems. Soon after, Jeff became Group CEO of Jonas Australia & New Zealand as more companies in the region joined Jonas via acquisition.
Prior to joining Jonas, Jeff worked eight years with KPMG in their Information, Communications and Entertainment practice, where he gained extensive experience with technology and gaming companies in both Canada and the United States. Jeff is a Chartered Accountant and holds an Honours in Business Administration degree from York University.
Matt Otchet
Group CEO, Foodservice, Construction, Continuing Education, Legal Software & Retail Liquor POS
Matt joined Jonas Software through the acquisition of Clubsystems Group in 2005. Over time, Matt has steadily cultivated his expertise in management by working in various capacities at several brands within the Jonas portfolio.
Matt leads with a mindset that the organization's greatest assets entail two facets that are crucial to revenue generation and the longevity of success – empowered team members and fanatical customers. In maintaining fluid organizational structures that are both free-thinking and process oriented, Matt's teams consistently rank with the highest levels of employee and customer satisfaction scores. The groups' success has earned them several internal Jonas corporate and external market accolades. Finally, a valuable portion of Matt's responsibilities includes surveying opportunities within the vertical markets he oversees for potential new acquisition partners.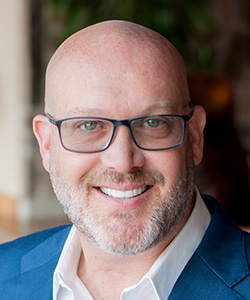 Scott Saklad
Group CEO, Jonas UK & Europe
Scott's career in the software industry began over 20 years ago at Computrition, which became Jonas' first Foodservice brand in 2007. Since then, he has been responsible for acquiring, building and managing several businesses within the Jonas operating group. After helping to add and oversee brands in the US, Scott moved to the UK to manage and integrate the acquisition of Gladstone plc, and has since worked on adding a number of brands in new and existing verticals.
As Group CEO, Scott spends a portion of his time working to coach and develop his team, assisting them in whatever it takes to deliver the highest quality products & services to their clients. The rest of his time is spent finding vertical market software companies that add value and market share to the Jonas portfolio. As part of the Jonas "buy and hold forever" strategy, Scott believes that building great companies for the long term is the ultimate goal, and that creating a platform for success comes from continual investment in your customers and employees.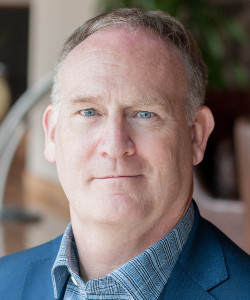 Arthur Morris
Group CEO, Fitness, Payments, Email Marketing and Childhood Development
A graduate of Sports & Exercise Science, Arthur joined the software industry as a training & support agent for a small family-owned business that was dominating the UK Leisure market in the 90's. He progressed by fulfilling many of the disciplines you find in software companies as well as founding two of his own; selling one and losing the other. He has also survived and flourished through three acquisitions and gathered the accolades and scars of learning and leading in small and large software organizations.
Arthur joined Jonas when the group acquired UK AIM, listed as Gladstone PLC, in 2010. He was promoted to Managing Director of Gladstone Health & Leisure in 2013 before becoming a Portfolio Manager, overseeing the growth and development of a number of our companies in the UK. In 2018, Arthur moved to the United States to run our North American Fitness & Payments vertical, which has since expanding into a few new verticals (Email Marketing & Childhood Development).
In 2018 Arthur joined the advisory boards of the ODI OpenActive initiative (openactive.io) and UK Actives' Active Labs programme (activelab.co) to help facilitate the acceleration of innovation in the FIT-TECH sector. Somehow he also finds time coach and manage local grassroots football!
Andrew Patton
Director, Acquisitions & Strategy
Andrew is responsible for Corporate M&A activities and strategic projects at Jonas Software.
Prior to joining Jonas in 2017, Andrew worked in the Strategy department at Volaris Group, one of the other Operating Groups of Constellation Software. He initially joined Volaris as a summer intern in 2014.
Andrew graduated from the Honors Business Administration (HBA) program at the Ivey Business School in London, Ontario.
Jared Beber

Director, Mergers & Acquisitions

Jared joined Jonas Software in 2018 and originally worked on completing acquisitions with multiple global business units.  More recently, Jared has taken the lead of building an M&A portfolio with Arthur Morris. He oversees all business development activities, and is responsible for researching and executing on investment opportunities and supporting portfolio companies post-investment.
 Prior to joining Jonas Software, Jared worked in the audit and advisory practice of Ernst & Young in Toronto, with a focus on private mid-market clients across a range of sectors.  Jared holds a Bachelor of Commerce with a specialization in Finance from Western University, a graduate diploma in accounting from Queen's University, and a Chartered Professional Accountant designation. 
Raymond Hua

Director, Mergers & Acquisitions
Raymond joined Jonas Software in 2016 and originally worked on completing acquisitions with multiple global business units. More recently, Raymond has taken the lead of building an M&A portfolio with Matt Otchet, with a focus more on specific verticals, such as Foodservice, Construction and POS. To date, Raymond has led the closing of over a dozen deals with Jonas Software. He greatly enjoys the personal aspect of getting to know the business owners and employees, and having the opportunity to work with newly acquired businesses to identify new potential companies to acquire in order to continue growing Jonas' presence in the market.
Prior to joining Jonas Software, Raymond worked in the audit practice of PricewaterhouseCoopers in Toronto, with a focus on the real estate practice. Raymond holds a BBA and a Chartered Accountant designation, in which he placed on the Honour Roll.
Robert Zakaib
Director, Mergers & Acquisitions
Robert is the Director of M&A for Jonas Club & Hospitality, a global group of companies dedicated to supplying the club and hospitality markets with industry leading software.  Robert searches globally for the next innovative business to join our growing family of companies. Prior to joining Jonas in 2015, Robert co-founded a physician home visit service, which grew to 50+ doctors across 3 cities before its sale to a private equity backed competitor.  Robert is licensed as a lawyer in Ontario and practiced law at Blake, Cassels & Graydon LLP. Robert holds a JD/MBA from Queen's University and a Bachelor of Economics and Finance from Wilfrid Laurier University.
Sebastian Quarterman

M&A Manager, UK

Sebastian joined Jonas in 2017, having spent the previous 10 years working across various finance positions in various industries. Starting his career as an Accounts Assistant, he worked his way up through the ranks working in various industries such as retail, construction and merchanting, for both SME's and PLC's. This experience of working in different areas of finance for both big and small companies gives him a rounded finance background and a good insight into the culture and challenges different businesses face, together with an understanding of how diverse teams operate.
 
Having spent the 3 years prior to joining Jonas as Finance Business Partner for a £200m division of a UK PLC, he decided to move into M&A due to the excitement involved in completing deals for both the purchaser and the seller. He is responsible for all phases of deal execution, including gathering data and creating financial models, suggesting deal value and structure, managing and assisting in the financial and legal process, and the overall M&A strategy for the UK & Europe region.