In June 2003, Constellation Software acquired Gary Jonas Computing Ltd, a functionally rich suite of products for the private club and construction industries. Now known as Jonas Software, the company has grown into a family of over 110 software companies today in over 30 different verticals around the world.
In addition to expansion into new verticals, Jonas has a major focus on growing in existing verticals, and the Construction space is a great example of this industry expansion. Here are the Construction software brands that are a part of the Jonas family today:
Brand
Functionality
Niches Served

Accounting
Project Management
Document Management
Field Apps
Reporting & Dashboard
Dispatch, etc.

Mechanical
Electrical
Plumbing
HVAC
Energy
Fire and Sprinkler
Landscape

Accounting
Project Management
Job Costing
Billing
Compliance Tracking
Subcontract Management
Document Management, etc

Electrical
Mechanical
HVAC
General Contractors
Petroleum Equipment

Accounting
Dispatch
Contract Management
Job costing, etc

HVAC
Plumbing
Refrigeration
Construction

Project Management
Accounting
Job Costing
Billing
Change Orders
Document Management
Subcontractor Management, etc

General Contractors
Construction Management
Land Developers
Home Builders

Job Tracking
Labor Management
Field Management
Document Management
Equipment Management, etc

Construction & other entities with project-based work and employees in the field.

Accounting
Payroll
Project Management
Job Costing
Sales & Marketing
Maintenance & Inspection Forms, etc

Elevator Contractors
Plumbing
HVAC
Mechanical
Overhead Door
Fire & Safety

Time Keeping
Tool Tracking
Project Management
Forms, etc
Why is Jonas a good home for your Construction/Field Service company?
Jonas Software's strategy is to acquire, manage and build industry-specific software solutions. We like to talk about our ABCs in terms of how we are unique:
Autonomy – we have a decentralized structure and do not seek to take over the day-to-day operations of our companies. Premier, an initiative that was started by Jonas, has maintained its own brand and has been run as an autonomous group since 2010.
Buy & Hold Forever – since our beginnings in 2003, Jonas has never sold a company it has acquired. Jonas Construction was part of the original acquisition by Jonas in 2003. Given the success of the business, we were able to take a long-term view and the business has grown tremendously under Jonas' ownership over the last two decades.
Culture of Sharing Best Practices – we place a high value on sharing our experiences on how to run great software companies with those who are a part of the Jonas family through educational events, webinars, etc. As listed above, we now own 7 companies in the Construction/Field Service space, and the Business Unit Leaders running these companies are having frequent discussions on what they are seeing in the industry and other best practices.


The Jonas Construction companies deliver smart processes empowering greater efficiencies and visibility into our customers' operations. We believe life is integrated into measuring twice and cutting once. Never standing still and always moving forward and success is built upon people working together. Trust is earned by keeping promises, investing in our products and our people. People are the best way to secure the future as it is about more than just software.
We believe in supporting the success of our customers, companies, and team. We do this by taking the time to understand our customers' unique needs, constantly improving to meet new business trends and making quality software. Our team, from top to bottom, continually strives for excellence and are always ready to serve our customers. We believe in hiring and investing in people that care about people.
Let's hear from a few of our leaders in the Jonas Construction Portfolio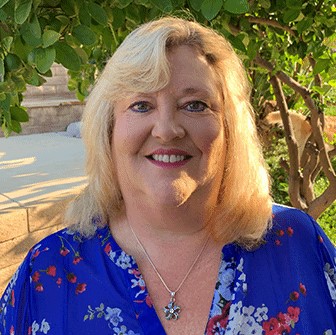 "I joined Jonas through the acquisition of Computrition in the foodservice software space in 2007. Not only has Computrition thrived under Jonas ownership, but it has also been a fantastic place for me to grow my career. I couldn't be more excited to be leading our Construction group today and meeting with other Construction software business owners about the potential of joining our group in the future."
– Kim Goldberg – Group Leader, Jonas Construction Businesses
"I joined Jonas Construction in 2006 and I was provided an opportunity in 2013 to lead a major new initiative – Jonas Premier. With Constellation Software as our parent company, our team could work completely independently similar to a start-up but at the same time, we benefited from their support, growth strategy, financial aid and business knowledge required in order to scale and grow a business successfully – it was the best of both worlds. Premier has experienced tremendous organic growth over the years and continues to empower construction software companies across the world"
– Karoline Lapko – Business Unit Leader, Premier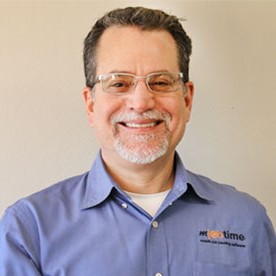 "Jonas has been the perfect partner to help us expand the business as we enter a new chapter in mJobTime's journey. Jonas truly understands the needs and demands of the customers and are constantly researching and developing innovative solutions to cater to them."
– Mike Soniat – Business Unit Leader, mJobTime
---
Want to learn more about the Jonas Construction Portfolio?
Think Jonas would be a great permanent home for your software business? Reach out today to the contacts below to schedule a call: