Markham, Ontario, August 3, 2020 – To support the increasing demand for high calibre technical resources, we are in the process of launching a new operation in downtown Halifax – 'Jonas Software Solutions'. Initially, the new team will connect virtually like our group is across the globe before moving into our new Grade A office in a prime location on Barrington Street as the COVID-19 restrictions lift.
Jonas Software Solutions will be home to a diverse workforce of Developers, Quality Assurance (QA) Analysts, Designers, Database Administrators (DBAs), Product Owners and other key individuals with all levels of experience and be an integral part of Jonas business units across North America.
We are part of the largest software company in Canada with a unique blend of local control and big company support and we are on our way to recruit our first 35 team members in Nova Scotia. The Jonas fitness portfolio is the first one under the Jonas brand that has embarked on this journey to set up a tech hub spot in Halifax. Six companies under the Jonas Fitness portfolio have begun hiring and setting up shop:
ProviderSoft
Jonas Fitness
MyMediaBox
Member Solutions
EZFacility
Pike13
Our Halifax Office is Growing
Whether you are an ambitious graduate looking to kick start your career or an industry high achiever searching for the next opportunity why not get in touch and find out more about our plans.  We would love to hear your story, learn about your ambitions, and figure out if we could have a great future together.
About Jonas Software
Jonas Software is a wholly-owned subsidiary of Constellation Software Inc. ("CSU" on the Toronto Stock Exchange) and employs over 2,500 team members working in 95+ software companies worldwide. We are serial acquirers of vertical market software providers with a widely publicized buy-and-hold-forever strategy.  Our unique model enables each business leadership team to make operational, investment and cultural choices locally whilst befitting from the collective support and strength of the wider organization. Fiscal 2019 was a record-breaking year on the acquisition front, with 17 deals closed across North America, Europe, Australia, and New Zealand as we entered 6 new verticals.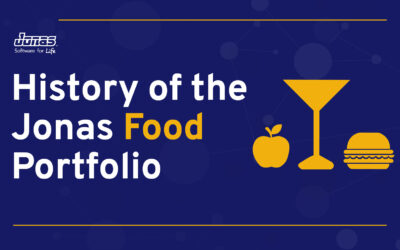 Jonas Software has a 15+ year history of providing mission critical software solutions to customers in food-related industries, such as foodservice...