In mid-November 2020, RewardOps joined the Jonas Software family via acquisition. This marked a special milestone: Jonas Software achieves 100 acquisitions. We wanted to reflect on our journey so far.
In 2003, Constellation Software acquired Jonas Software, which at the time was focused on two verticals: Club & Construction software. Since then we have expanded our markets, as our acquisition strategy has been to strengthen existing verticals as well as enter new verticals. Computrition, in our foodservice vertical, was our first acquisition outside of Club & Construction in 2007.
Today, we are in over 25 different vertical markets.
All of our companies can be viewed here and below is a visual of our progression over time to our 100 acquisitions: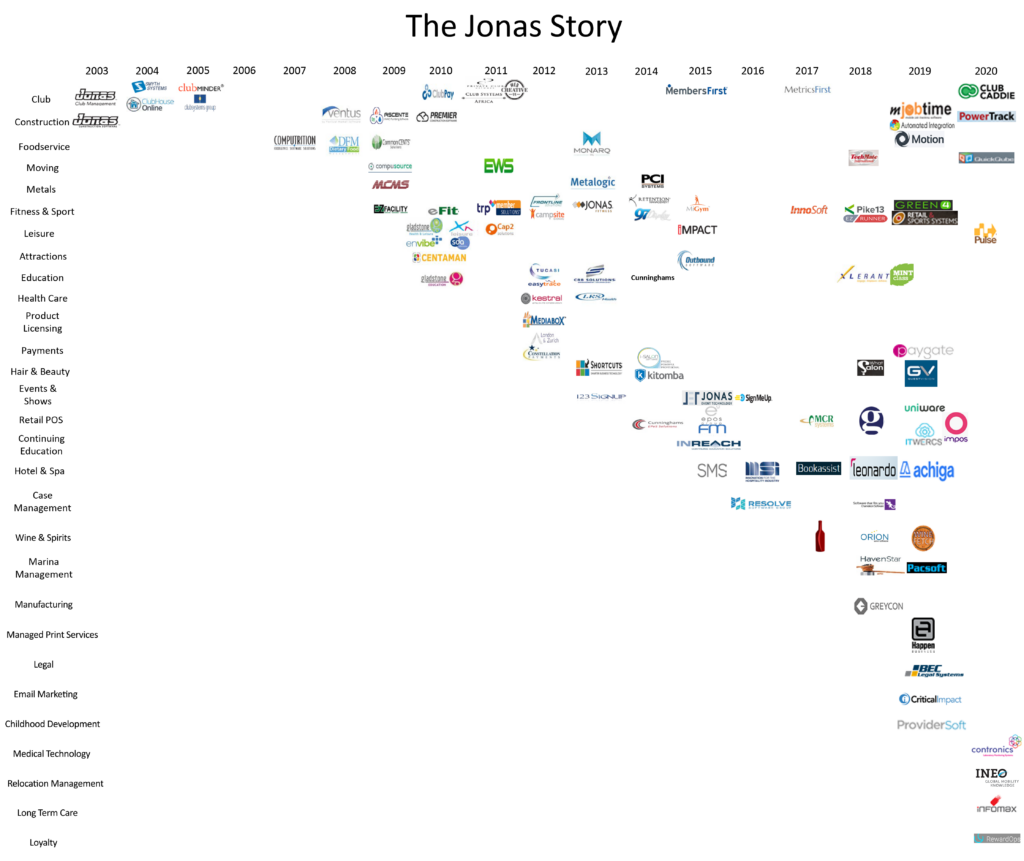 In addition to our vertical expansion, we have also seen geographical expansion over time as well. In 2010, Jonas acquired Gladstone (Leisure software) in the United Kingdom and Centaman (Leisure & Attractions software) in Australia, which marked our first major geographical expansions outside of North America. Today, we have over 100 offices in more than 10 countries spanning 5 continents. As we have mentioned in the past, borders are not a barrier to acquisition for us. Below is a visual of our current geographical presence: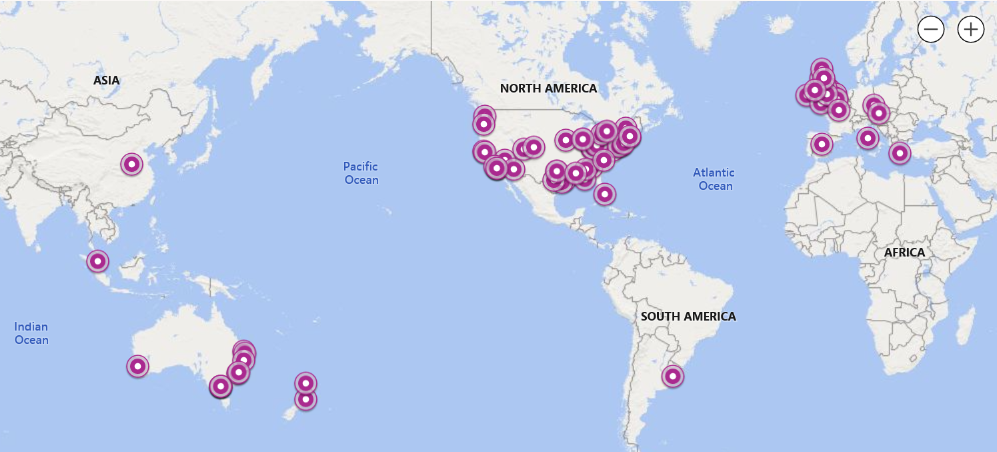 It's been quite the journey since the original Jonas Software acquisition in 2003. It took us 4426 days (around 12 years) to get to our 50th acquisition in 2015, and 1949 days (around 5 years) to go from acquisition number 50 to 100. We strive to continue to be a great permanent home for software companies and look forward to writing our next chapter in the future.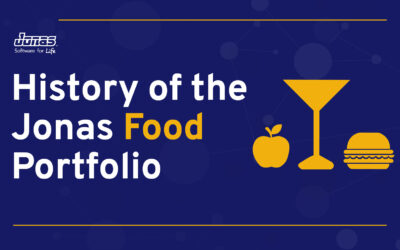 Jonas Software has a 15+ year history of providing mission critical software solutions to customers in food-related industries, such as foodservice...