2019 was a great year on many accounts. Many stock markets reached an all-time high, including the S&P 500 which topped the year over 3200. The Toronto Raptors became NBA Champions for the first time in franchise history since they were founded in 1995. And last but definitely not least, Jonas Software had a record-breaking year on the acquisition front, adding 17 acquisitions in 2019 to our ever-growing family of
software companies
in diverse geographies and vertical markets.
Out of the 17 acquisitions:
9 were in North America
5 in the UK / Europe
3 in Australia / New Zealand.
Jonas has now entered 6 new verticals, including:
Managed Print Services
Legal, Email Marketing
Elevator Maintenance
Childhood Development / Early Intervention
Field Service / Compliance
A large portion of the acquisitions helped to strengthen our existing verticals, including Construction, Hospitality, Leisure and Salon & Spa.
Here are the acquisitions of 2019 at Jonas Software:
Let's profile a few of the businesses in more detail here:
BEC Systems: Entering the Legal Software Market
Acquisition Date: April 2019
Vertical Market: Legal
Functionality: BEC develops enterprise solutions to help law firms organize and streamline their day-to-day tasks and cases.
Headquarters: Cincinnati, Ohio
"We are thrilled to join the Jonas Group and eager to work with them as we take our software to the next level.  With the infusion of Jonas resources and backing, we're confident in our ability to expand services and innovate our product offerings.  Our family business has grown over the years because we've listened to our customers and worked to address their ever-changing needs.  It was clear from the beginning that Jonas shares our belief that personal service is the cornerstone of success."
Uniware Systems: Expanding our presence in the UK Cashless POS Market
Acquisition Date: August 2019
Vertical Market: Cashless POS Systems
Functionality: Enterprise EPOS, Payment, Ordering, Loyalty and Inventory solutions for the hospitality and retail markets.
Headquarters: Rochester, United Kingdom
"Jonas is the right home for Uniware as they continue to expand their presence in hospitality and retail payment operations around the world. They recognize both the value of our technology and the tenure and vertical focus of our team. I know Uniware will continue to grow and prosper under their stewardship."
Pacsoft International: Building out our Marina vertical
Acquisition Date: October 2019
Vertical Market: Marina
Functionality: PacsoftNG makes it simple for marina, boatyard, and shipyard managers to efficiently run all aspects of their business, including operations, administration, accounting, management, and business analysis.
Headquarters: Auckland, New Zealand
"…the acquisition would provide his team with increased business skills, greater financial resources and access to new technology."
Global M&A Leaders
Jonas has completed over 90 acquisitions in the last 15 years in over 25 verticals. We offer autonomy and decentralized decision making, a buy-and-hold forever promise (we never sell our businesses), and a culture of sharing best practices. We are actively looking to have a dialogue with vertical market software leaders and M&A brokers.
If you own a vertical market software business or work with clients who do, our M&A professionals would welcome the chance to connect with you. 2019 was a great year and we can't wait for what 2020 has in store!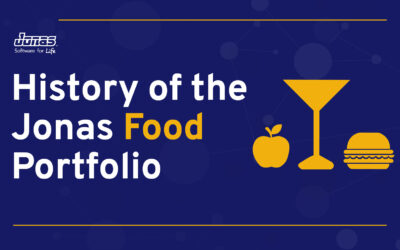 Jonas Software has a 15+ year history of providing mission critical software solutions to customers in food-related industries, such as foodservice...