Brisbane, Queensland, Australia, December 22, 2021
,
Jonas Software
 ("Jonas") is pleased to announce the acquisition of
Seekom Limited
("Seekom").
Seekom is regarded as a mainstay within the hospitality industry, highly esteemed for its full in-house property and channel management platform for campgrounds, motels, small hotels, and property managers. "Seekom brings a long history of delivering an innovative property management system, and we see this acquisition as an opportunity to support the Seekom team as they look to expand whilst continuing to build on our growing hospitality and accommodation verticals" explains Jeff McKee, Group CEO Jonas Software Australia/New Zealand.  The Jonas family welcomes Seekom to its expanding portfolio of field-proven software brands.
About Seekom Limited
Founded in Wellington, New Zealand in 2002, Seekom has forged a frontrunning property management system which includes website booking screens, sales channel manager, secure credit card storage, and payment processing. Seekom is fully cloud-based, providing a secure platform to operate and manage all bookings, rates, and revenue from any Wi-Fi-connected device. At the helm of Seekom is Simon Casey, Founder & CEO, "We are happy Seekom will maintain its brand and autonomy with coaching and best practices from Jonas. We look forward to being part of the Jonas family of companies and keeping with their philosophy of acquiring, strengthening, and growing vertical market software companies".
About Jonas Software
>Jonas Software operates over 110 independently managed software brands around the world, providing them with the strategic guidance and financial security required to be leaders in their respective markets. From its roots formed in the construction and club management markets, Jonas Software's reach has grown extensively within the fitness, membership, hospitality, and industrial verticals. Today, Jonas Software is proud to supply industry-leading enterprise management software and related services to more than 80,000 customers in over 30+ vertical markets.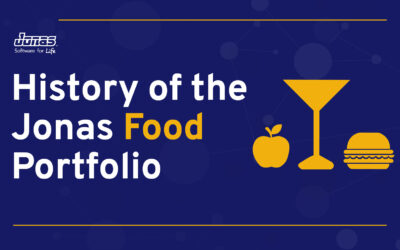 Jonas Software has a 15+ year history of providing mission critical software solutions to customers in food-related industries, such as foodservice...