Markham, Ontario, Canada – March 21, 2022
–
Jonas Software
("Jonas") is pleased to announce the acquisition of
LilYPad POS
("LilYPad"). LilYPad provides web-based, party booking, and point of sale software to family entertainment centers including trampoline parks, indoor play gyms, laser tag, roller rinks, etc.
"LilYPad POS is an affordable and easy to use Business Management System designed for owners, managers, front-of-house staff and customers", said Arthur Morris, CEO of the Jonas Fitness & Leisure portfolio. "This growing business is a great addition to our existing group and we are looking forward to working closely with the LilYPad team to help them drive even more value to their customers."
"The creation of LilYPad POS was to provide family entertainment centers with a simple POS system that businesses can rely on. LilYPad provides efficient customer service while providing ease of use to customers when charging for goods and services, booking groups, providing waivers, and more" said Jeremy DeValk, CEO and Founder. "We are eager to begin working with the team at Jonas and excited to join their vast family of software companies."
About LilYPad POS
Founded in 2010, LilYPad provides a web-based point of sale software to family entertainment centers (FEC). It is a rich POS system that is simple and easy to use, yet provides all features and access to the information required to efficiently run an FEC. Some features include sales processing, event management, customer and membership management, online booking, electronic ticketing, employee management, etc.
About Jonas Software
Jonas Software operates over 110 independently managed software brands around the world, providing them with the strategic guidance and financial security required to be leaders in their respective markets. From its roots formed in the construction and club management markets, Jonas Software's reach has grown extensively within the fitness, membership, hospitality, and industrial verticals. Today, Jonas Software is proud to supply industry-leading enterprise management software and related services to more than 80,000 customers in over 30+ vertical markets.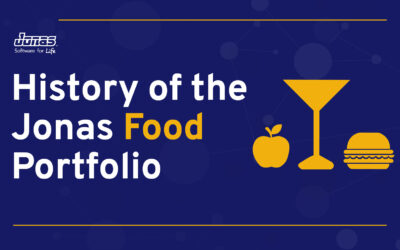 Jonas Software has a 15+ year history of providing mission critical software solutions to customers in food-related industries, such as foodservice...