Jonas Software acquired 14 software companies in 2021. You can read more about our 2021 Year in Review here.
Of the 14 acquisitions Jonas completed, 5 were M&A advisor led processes, spanning 4 different countries. We have highlighted these transactions below:

Why Work with Jonas?
M&A Expertise – Our dedicated team of M&A professionals have the knowledge and experience to manage the process efficiently and effectively. We can move quickly to close.
Vertical Market Software (VMS) Expertise – 25+ year track record of acquiring, managing, operating and growing VMS companies across the world. With the presence of over 40 verticals in over 30 countries, Jonas has an established reputation of being a strong, global software operator.
Ensure the Best Future for Your Client – When your client joins Jonas Software, they have a permanent home. Jonas is different than other acquirers because we don't sell our businesses. We offer a decentralized model for our portfolio companies to operate with the same management and staff, but with additional resources, support, and best practic
Our Investment Preferences
As a general guideline, we are looking for the following:
Technology: We acquire software companies that sell a proprietary solution that is highly tailored to fit the needs of one or more vertical markets
Industry: Our existing verticals include Hospitality / Hotel, Fitness, Sports & Leisure, Education, Club, Construction / Field Service, Foodservice, Salon & Spa, Health Care, Case Management, Marina Management, Moving / Storage, Legal, Attractions, etc. We are continuously expanding in our existing verticals as well as adding new verticals via acquisition.
Size: Smaller businesses with as few as a handful of employees and larger businesses with hundreds of employees have found their home at Jonas.
Geography: With offices in over 10 countries and customers in many more, borders are not a barrier to acquisition.
Global M&A Leaders
Since 2003, Jonas Software has completed over 115 acquisitions in over 40 verticals. We offer autonomy and decentralized decision making, a buy-and-hold forever promise (we never sell our businesses), and a culture of sharing best practices. We are actively looking to have a dialogue with vertical market software leaders and M&A advisors. If you own a vertical market software business or work with clients who do, our M&A professionals would welcome the chance to connect with you.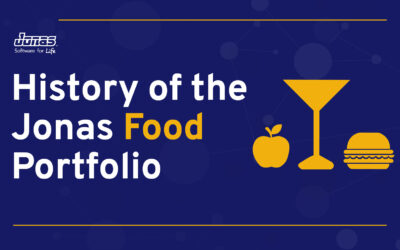 Jonas Software has a 15+ year history of providing mission critical software solutions to customers in food-related industries, such as foodservice...