Our Companies | Verticals | Hair & Beauty

GuestVision
Acquired in 2019
GuestVision is one of a few salon software packages flexible enough to span the breadth of the beauty industry with a focus on multi-national enterprises across cosmetology schools, salons, and barbershops. Whatever business you are in or service you provide, our tools can help you be more efficient and analyze more insightful data for greater success.

WhatSalon
Acquired in 2018
WhatSalon is a mobile market place that shows you the hottest salons that are closest to you. You can search by service, enabling you to find a salon in your area that offers exactly what you need. Browse beautiful imagery and read trusted reviews to get a better understanding for the salon before ever booking an appointment.

iSalon is a leading provider of Salon Software and Services to businesses throughout the world. i-Salon specializes in technology solutions that help salon and spa owners enhance their business processes, sales, and workflow with an integrated suite of management applications.

Kitomba is a leading provider of Software and Service solutions to the Salon and Spa industry. Founded in 2002, Kitomba is driven by its singlemindedness to provide innovative, easy-to-use software and world-class support to salon and spa businesses of all sizes. Kitomba has dedicated sales and support teams across Australia, New Zealand and the UK to provide our customers with local support, 24/7. Our head office is based in Wellington, New Zealand.

Shortcuts
Acquired in 2013
Shortcuts is the leading global standard in smart salon technology, working with over 14,000 clients worldwide. Shortcuts solutions are tailored to suit the needs of its clients – from large franchised chains through to single site businesses in the hair, spa, school and walk-in industries. Constantly updating its products to meet the changing needs of the market, Shortcuts' software is supported by the largest research and development team in the industry. Shortcuts' technologies are currently used in 45 countries around the world.
Featured Content on the Hair & Beauty Vertical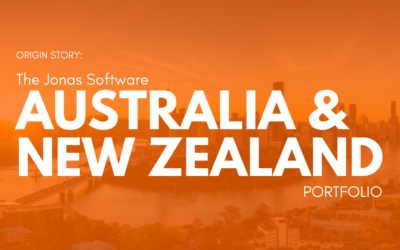 In early 2010 Jonas Software acquired Centaman. Centaman operates within the attractions and leisure industries, both new verticals for Jonas at the...