Our Companies | Verticals | Legal

RBRO Solutions Inc.
Acquired in 2022
A leading web-based document and email management provider for the legal and financial industries, RBRO serves professional firms looking for secure file collaboration, knowledge management, and information governance solutions. RBRO was founded in 2003 and is a premier iManage partner that provides full-stack solutions ranging from consulting services and iManage integration functionality.

BEC Legal Systems
Acquired in 2019
BEC develops enterprise solutions to help law firms organize and streamline their day-to-day tasks and cases. BEC's software solutions help law firms organize their cases, manage their dockets and efficiently produce documents, giving attorneys more time to focus on their clients.
Featured Content on the Legal Vertical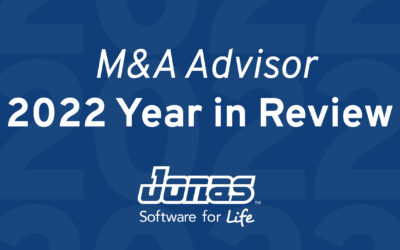 Jonas Software M&A Advisor-Led Processes 2022 Year in Review. Jonas acquired 16 software companies and 4 were advisor-led processes.
...